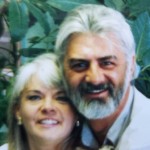 ~ Healing body, mind, emotion and spirit ~
 Whether you are looking for a few ways to feel more vibrantly energized or for a complete healthy, lifestyle makeover, you have come to the right place.
Here you will find:
* Simple keys for healing – ourselves, our communities, our world.
* Tips on enhancing your physical, spiritual, mental and emotional well being.
* Easy methods to increase your joy of living.
* Help in eliminating known risk factors that prevent optimal health.
Much of what we share here is common sense or common knowledge, but sometimes we need gentle reminders to remain aware of our thoughts and actions . . . and of their consequences.
Those reminders are here, along with stories to entertain.
Love and blessings,
Christina and Rick Riggs