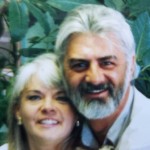 Our desire is to share ideas, products & services
that encourage optimal health & well being
Here you will find:
* Simple keys for healing – ourselves, our communities, our world
* Tips on enhancing your physical, spiritual, mental and emotional health
* Easy methods to increase your joy of living
* Help in eliminating known risk factors that prevent wellness
Be sure to visit our store, where everything is NON-GMO.  Guaranteed.
FOOD & BEVERAGES – SUPPLEMENTS – BEAUTY & PERSONAL CARE
HOME – BABY & KIDS – PETS
The Keys for Healing Market sells clean, natural, non-GMO foods
(many organic) at wholesale prices, and delivers them directly to your doorstep.
We offer a lowest online price guarantee on all the items in our inventory.
http://keysforhealing.gpdb.com
Love and blessings,
Christina & Rick Riggs